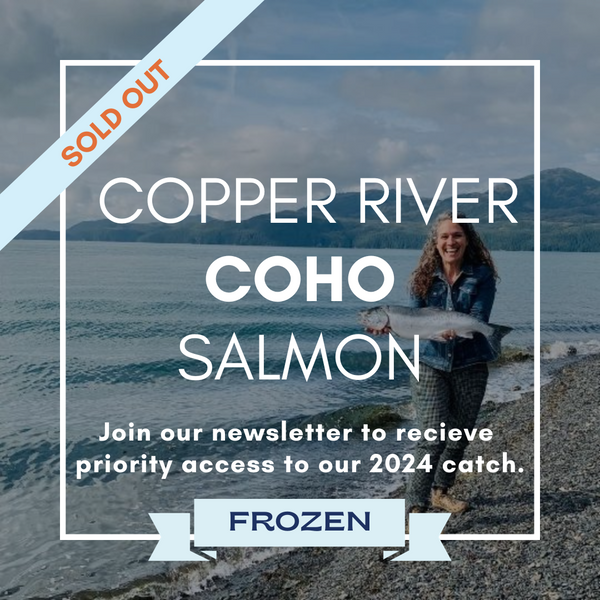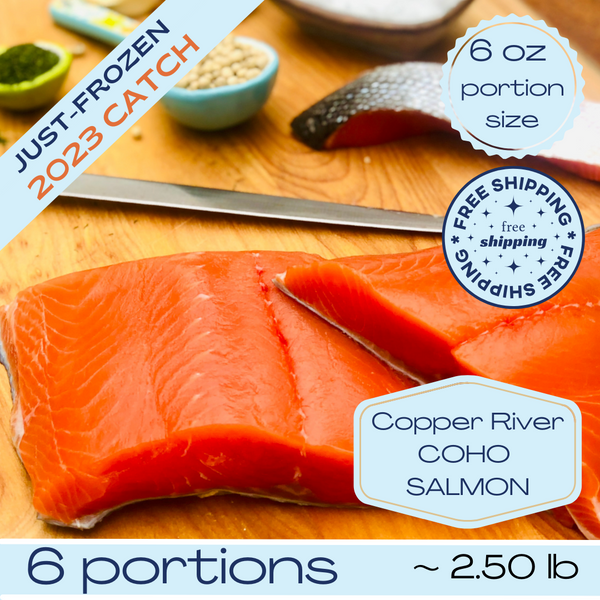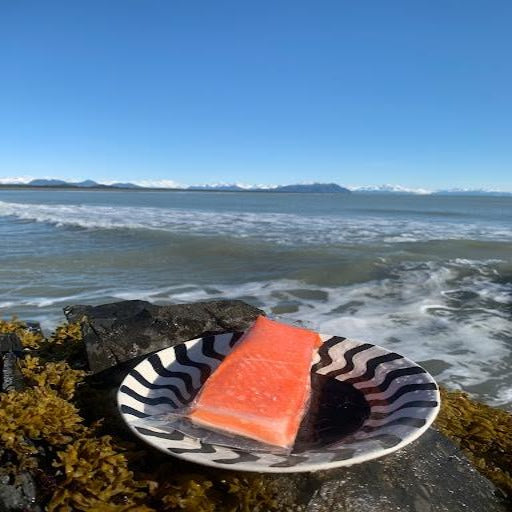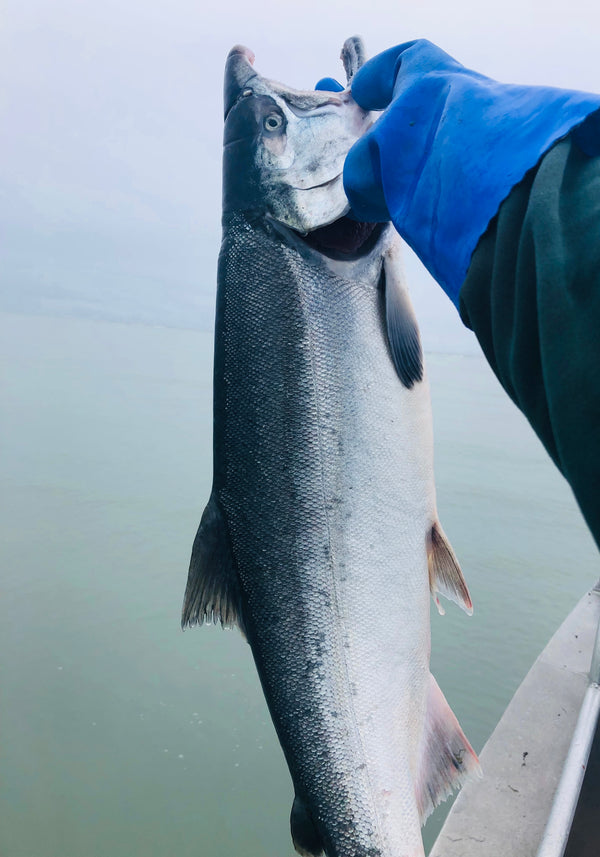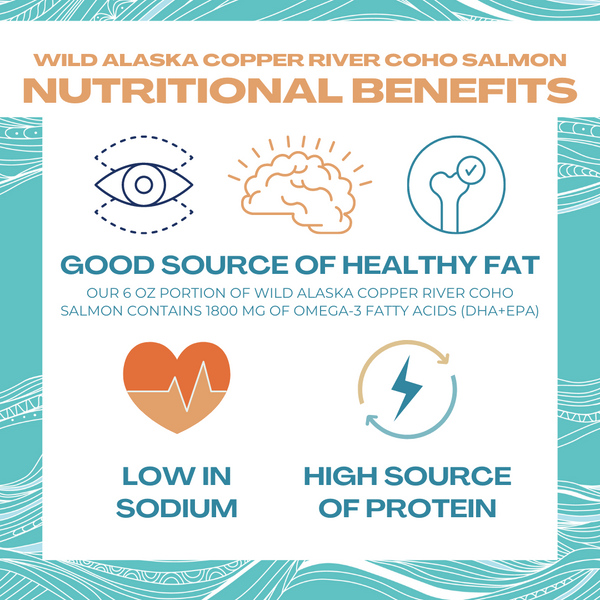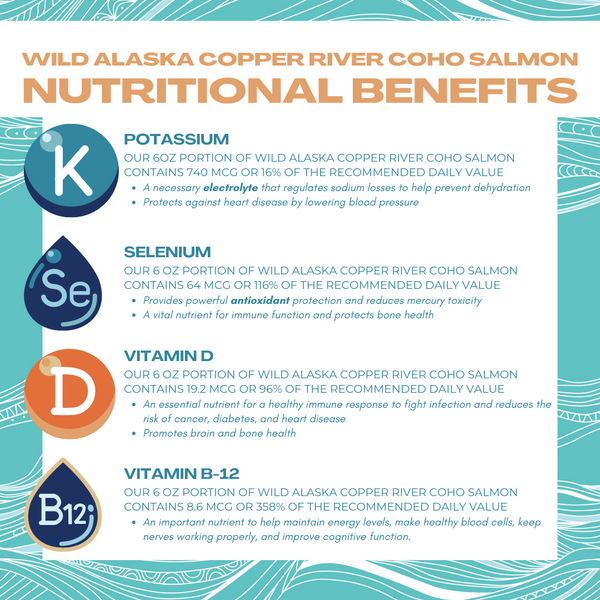 Copper River Coho Salmon 

6 oz individual portions
Includes 6 hand cut portions that total 2.25 lb to 2.50 lb 
Our Copper River Coho salmon has a delicate flavor and presents a great alternative to the more robust flavor of Copper River Sockeye salmon. 
100% Traceable - Small Boat Catch

Genuine Wild-Caught Copper River Salmon

Similar in color and flavor to King Salmon, but with lower fat content which makes it less rich.

Hand-wrapped in parchment, vacuum-sealed, and flash-frozen for unparalleled quality. 

Reduced handling and immediate flash freezing preserves fresh from the sea flavor. All our offerings are an excellent choice for raw and rare preperations. 
I baked some of your Sockeye salmon at a really low temp on fresh lemon slices and garden herbs, it was a religious experience! I want more!!
Sarah M.
Thank you very much for the salmon it is excellent! So much so, that I am ordering some more.
Johanna N.
Always the freshest, always the best. Rick and Sarah never fail to deliver the goods!
Noah S.