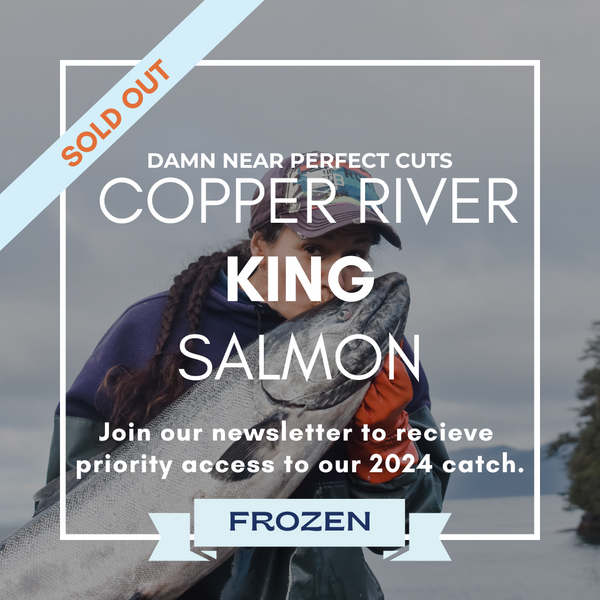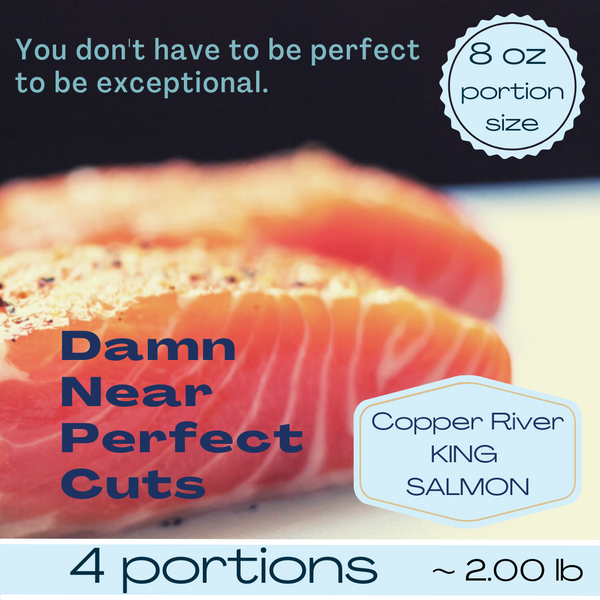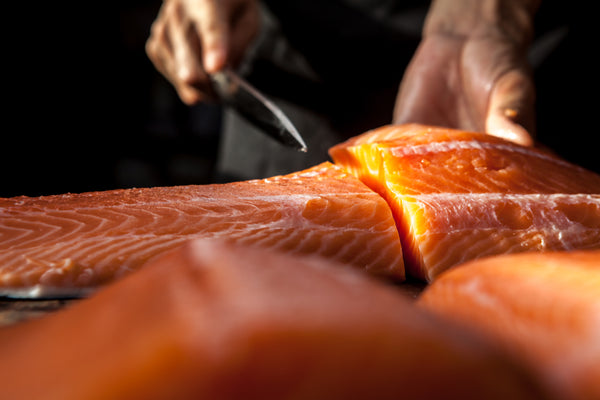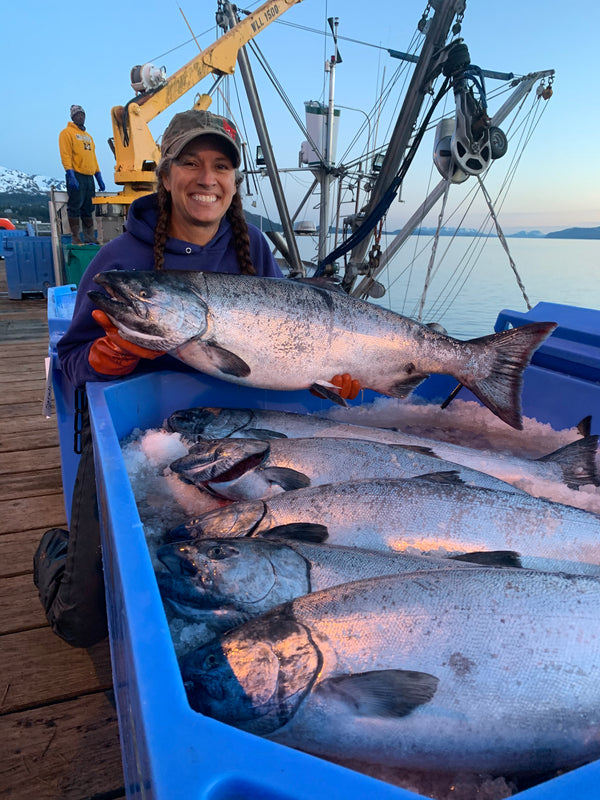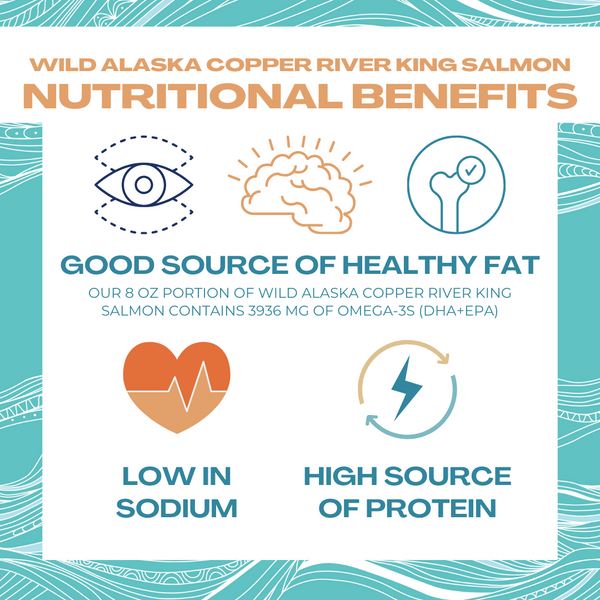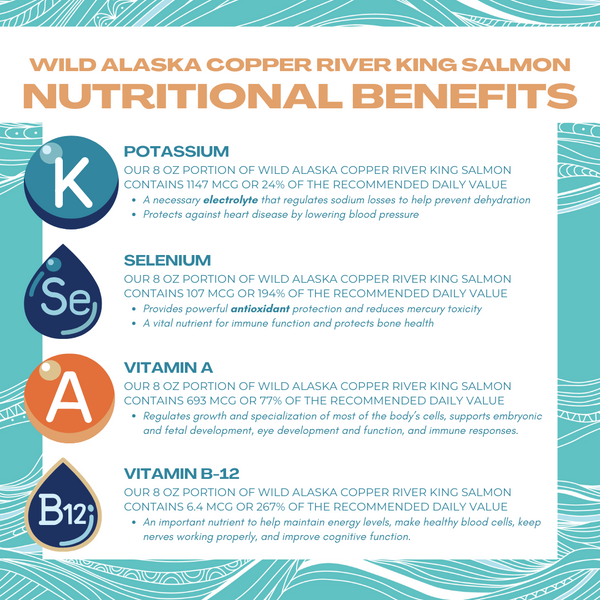 Copper River King Salmon: skin-on fillet, hand-cut individual portions 
Our *Damn Near Perfect cuts are handled with the same demanding attention to excellence and offer the same exceptional flavor profile as our "premium" CR King.
Perhaps, a slight cosmetic flaw, wonky label placement, or other mishaps that do not impact flavor have occurred.
These are not scraps or trimmings. They are literally Damn Near Perfect premium fillet portions.
A great value for a spectacular fish. Already marked down. *DNP does not qualify for additional discounts. 
100% Traceable - Small Boat Catch

Genuine Wild-Caught Copper River Salmon

Copper River King Salmon is nutrient-rich with an approachable flavor and unparalleled silkiness on the palate. This is the most coveted Salmon on the planet and for good reason. There really is nothing that comes close.

Refined and luxurious, substantial flake. Well suited for raw and rare preparations.

Fresh flavors are reminiscent of wind carried ocean spray and bright blue cloudless skies. The aroma of glacial-fed rivers. The texture of just enough firmness and just enough decadence. Well-balanced and satisfying.

Hand-selected by Sarah, your personal Salmon Sommelier

Wrapped in parchment, vacuum sealed, and flash-frozen for unparalleled quality. 

Pin Bone IN for quality. Reduced handling preserves fresh from-the-sea flavor and allows for immediate flash-freezing.

All our offerings are sushi-grade. Cook for texture, not food safety.

Price includes Home Delivery, earth-aware recycled insulated box, and dry ice.
Quantities are extremely limited.
Portion count of (4). Approximately 2.00 lb. 
I baked some of your Sockeye salmon at a really low temp on fresh lemon slices and garden herbs, it was a religious experience! I want more!!
Sarah M.
Thank you very much for the salmon it is excellent! So much so, that I am ordering some more.
Johanna N.
Always the freshest, always the best. Rick and Sarah never fail to deliver the goods!
Noah S.