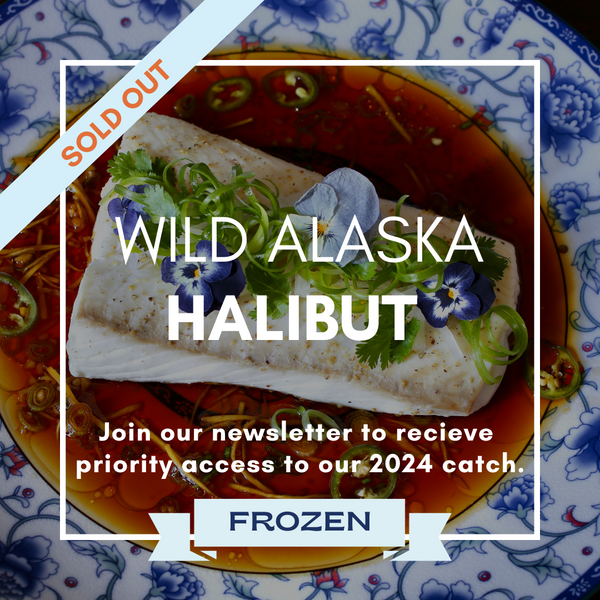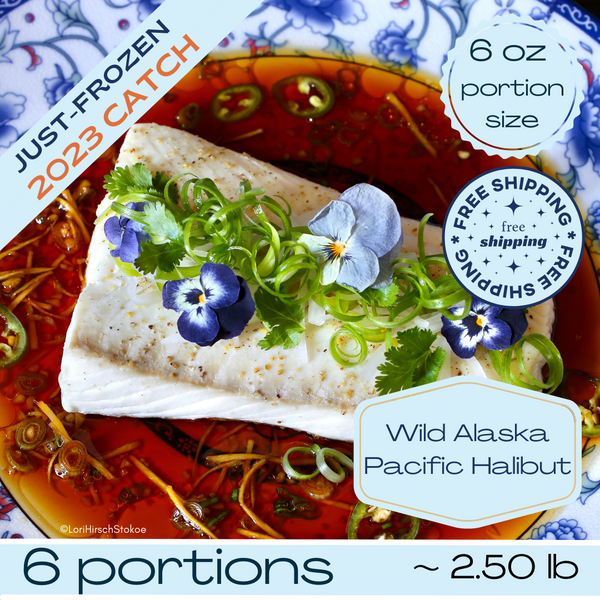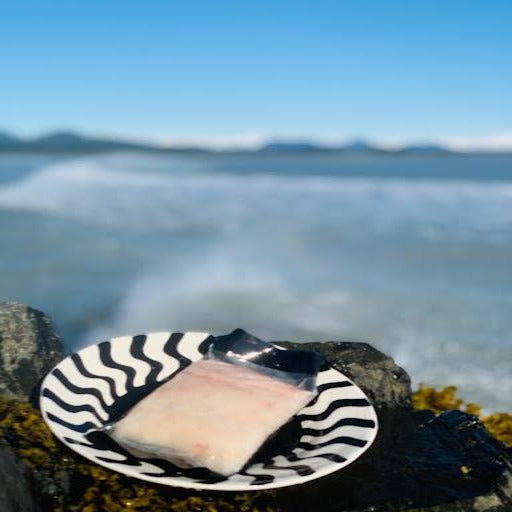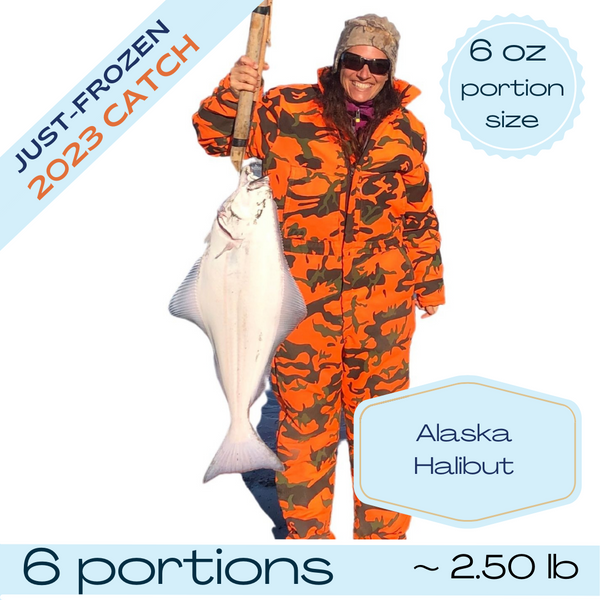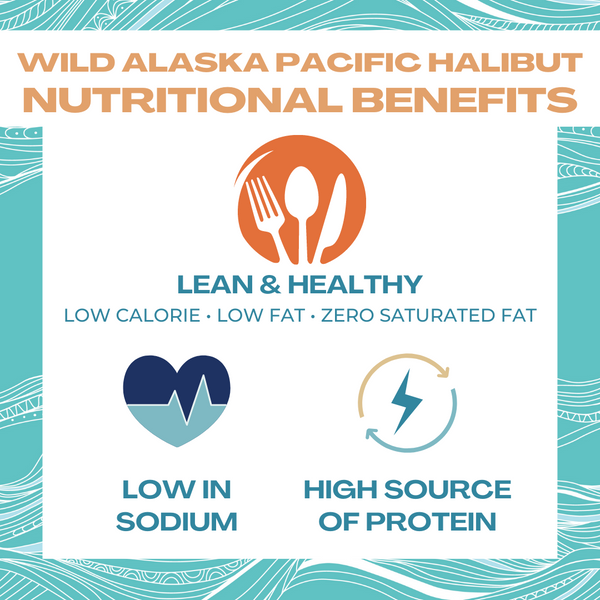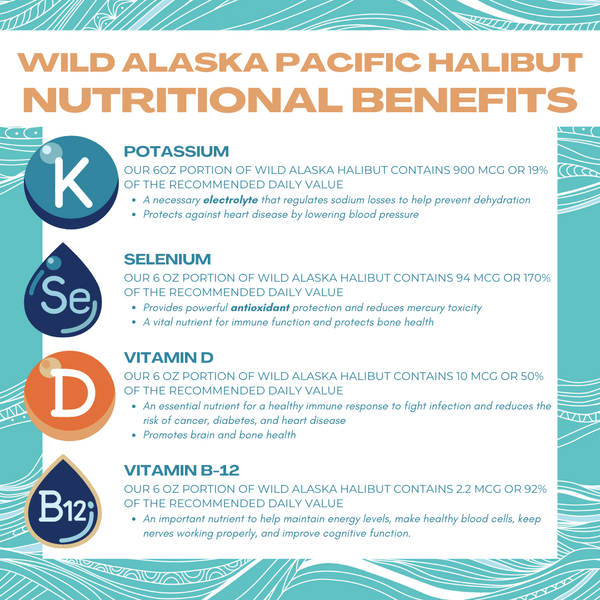 Wild Alaska Halibut: JUST FROZEN 2023 CATCH
100% Traceable - Small Boat Catch

Every fish comes with an origin guarantee.

Hefty, substantially dense, mild-flavored white fish.

Firm texture and dense flake.

 

Halibut is so pleasing. Nutrient-rich. Pure, clean ocean-fresh taste and aroma. 

Fresh flavors of choppy seas and ocean brininess. The aroma of fast-running pure ocean currents. Hand-selected for Sarah, your personal Seafood Sommelier.

Skinless and Boneless (there is always the possibility of an unexpected bone in any fish. 

All our offerings are sushi-grade and a great choice for raw recipes. 

Wrapped in parchment, vacuum sealed, and flash-frozen for unparalleled quality. 
Most often we fish for halibut in the spring and late summer when timing allows- during the downtime of our Copper River Salmon fresh catch season. 
I baked some of your Sockeye salmon at a really low temp on fresh lemon slices and garden herbs, it was a religious experience! I want more!!
Sarah M.
Thank you very much for the salmon it is excellent! So much so, that I am ordering some more.
Johanna N.
Always the freshest, always the best. Rick and Sarah never fail to deliver the goods!
Noah S.