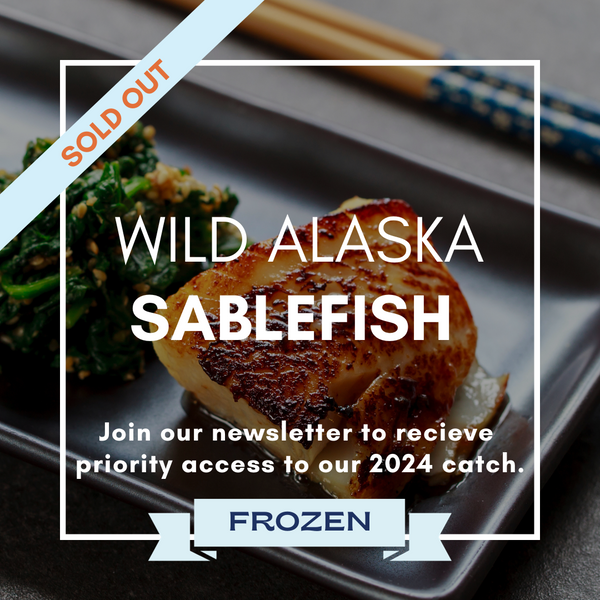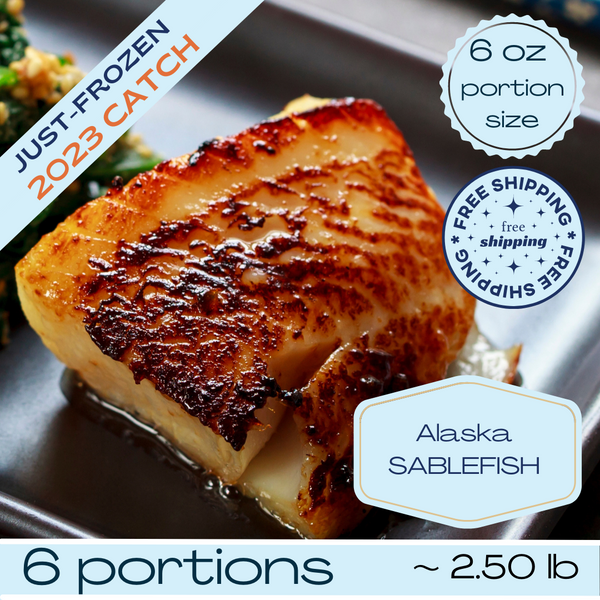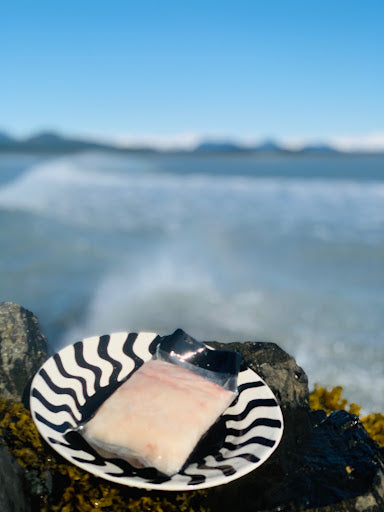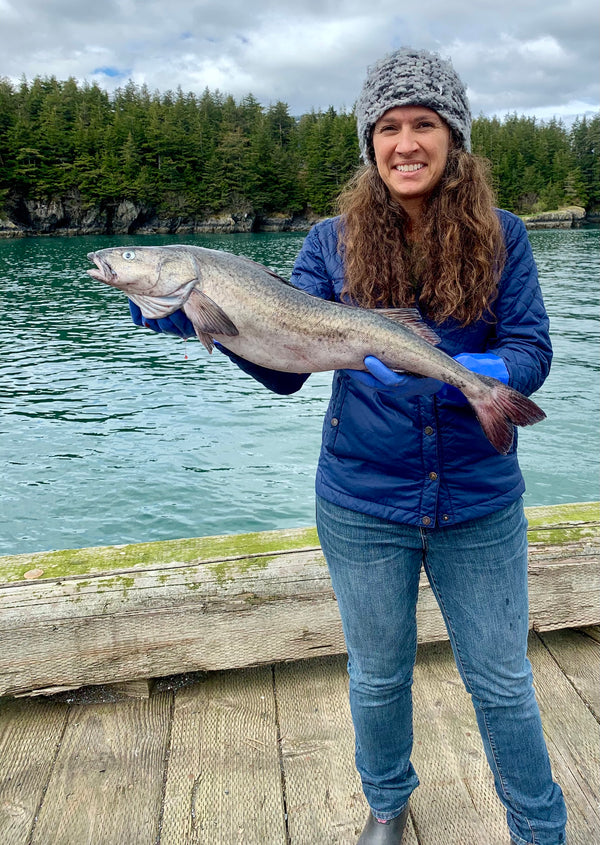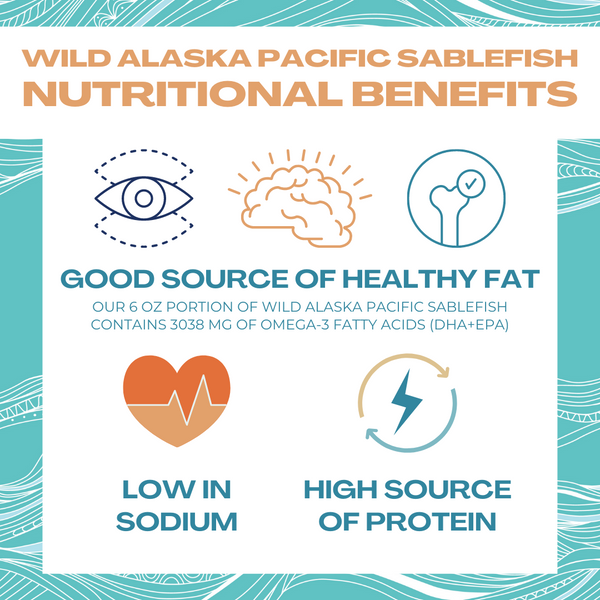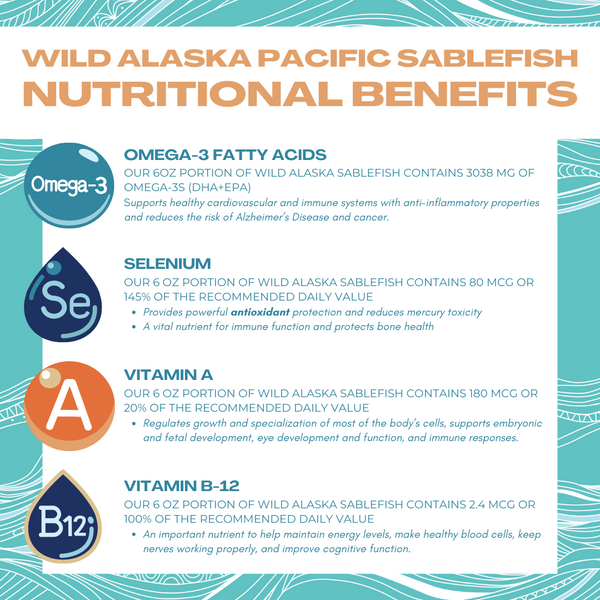 This listing is for Sablefish, commonly referred to as Black Cod or Butterfish.

6 oz portions, a quantity of 6. Approximately 2.50 lb total weight.
100% Traceable. Small-Boat Catch.

Every fish comes with an origin guarantee.

Sablefish is a versatile white fish with a mild flavor, slightly sweet with the richest and most luscious texture of any white fish.

Nearly impossible to overcook and a very forgiving fish in the kitchen.
Hand-wrapped in parchment, vacuum sealed, and flash-frozen for unparalleled quality. 

All our offerings are sushi-grade and an excellent choice for raw recipes.

Rich, succulent, and full of healthy Omega 3 oils. Premium Quality. Skin on.

Contains Bones: we recommend removing them as you eat, not beforehand. In contrast to salmon pin bones which are best removed prior to cooking). 
I baked some of your Sockeye salmon at a really low temp on fresh lemon slices and garden herbs, it was a religious experience! I want more!!
Sarah M.
Thank you very much for the salmon it is excellent! So much so, that I am ordering some more.
Johanna N.
Always the freshest, always the best. Rick and Sarah never fail to deliver the goods!
Noah S.