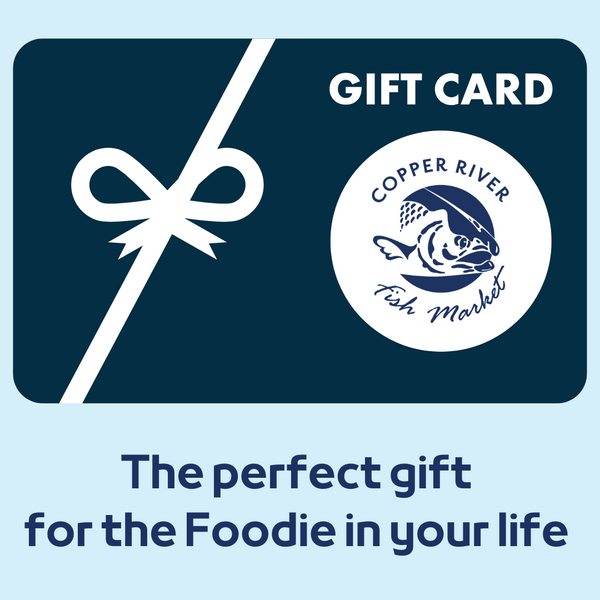 Copper River Fish Market- Gift Card
Show your love and/or gratitude with (sea)food!! 🐟💕

Sarah will help guide your gift card recipient toward the seafood that best suits their preferred flavor profiles, cooking styles, or desired nutrition benefits. 
Give an experience that will be remembered. Each time the recipient prepares a meal that is good for them and also supports a healthy ocean ecosystem they'll be thinking of what a rock star you are! ⭐️
Plus, it always fits! 
I baked some of your Sockeye salmon at a really low temp on fresh lemon slices and garden herbs, it was a religious experience! I want more!!
Sarah M.
Thank you very much for the salmon it is excellent! So much so, that I am ordering some more.
Johanna N.
Always the freshest, always the best. Rick and Sarah never fail to deliver the goods!
Noah S.